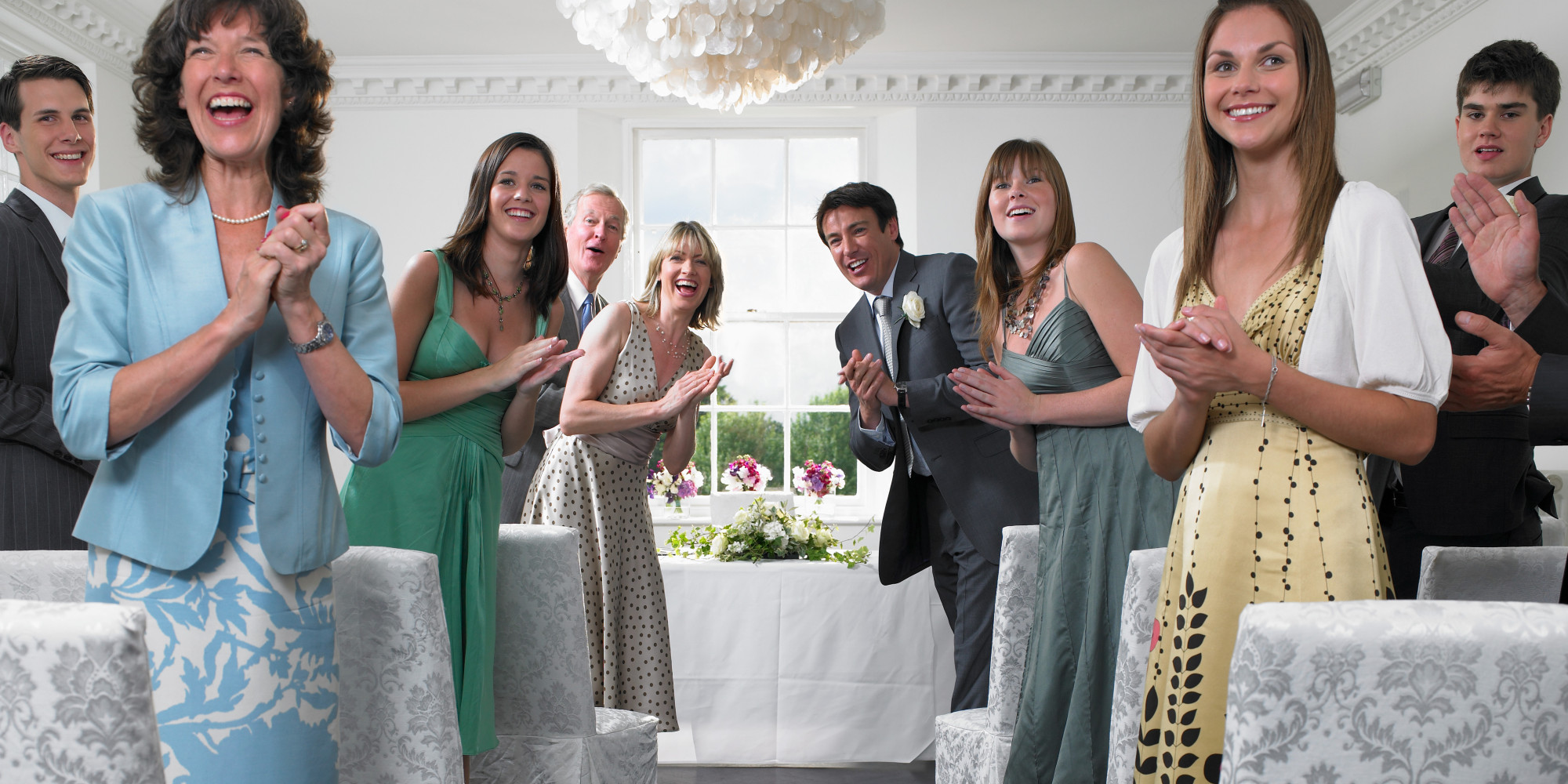 The average wedding guest spends $592 every time they attend a wedding.


American Express recently released the results of a new survey they conducted which revealed that the costs associated with attending a friend's nuptials have increased 75% in the past two years. So what exactly are wedding guests spending their hard earned cash on?



*Clothing & personal grooming
*Bachelor & Bachelorette parties
What costs are NOT included in this list?
These added costs are putting pressure on happy couples everywhere to provide their guests with extra amenities and an unforgettable experience to make it all worthwhile. The average cost of a wedding for a bride and groom in 2013 was between $28,427 and $32,000. This pressure ends up increasing the overall cost of the wedding and in turn guests feel obligated to purchase swankier gifts. The average wedding gift costs $109 for friends and $200 for close family. Add that to the $592 and you are looking at anywhere from $701 to $792 overall cost. $308 of that is said to be spent on travel and around $168 goes to clothing and accessories. As far as the bridal party goes, according to TheKnot.com, the average bridesmaid is spending in the range of $600 up to $1,385 for the honor of being in the wedding party.
What does this mean for 'me'?
If you are attending more than one wedding this season you could end up with quite a large hole in your pocket. The reality for a bride is that you could lose a number of guests who can't afford the cost or the time away from work. Be sure to focus on creating a magical night for the guests that are coming instead of obsessing over the ones that aren't. Do not choose bridesmaids based on who can afford to do it. Invite the ladies you want standing next to you, and let everyone know that it is OK for them to decline if the expenses are a little too much. For those of you who receive an invitation to be a guest or a bridesmaid just remember before you say 'yes', do the math.